Here's a teaser:
There's still a lot of things I don't like about this chassis, so it keeps changing. I'm starting to see the limitations to k'nex. However, yes, that is rwd and yes it has suspension and steering.
Also, I spent the most money I've ever spent on a pen today, $30. And just like it is with headphones, the sky is the limit and I bought an entry-level model. The pen itself was $30, but I wanted bottle ink so I had to buy a converter, and some ink.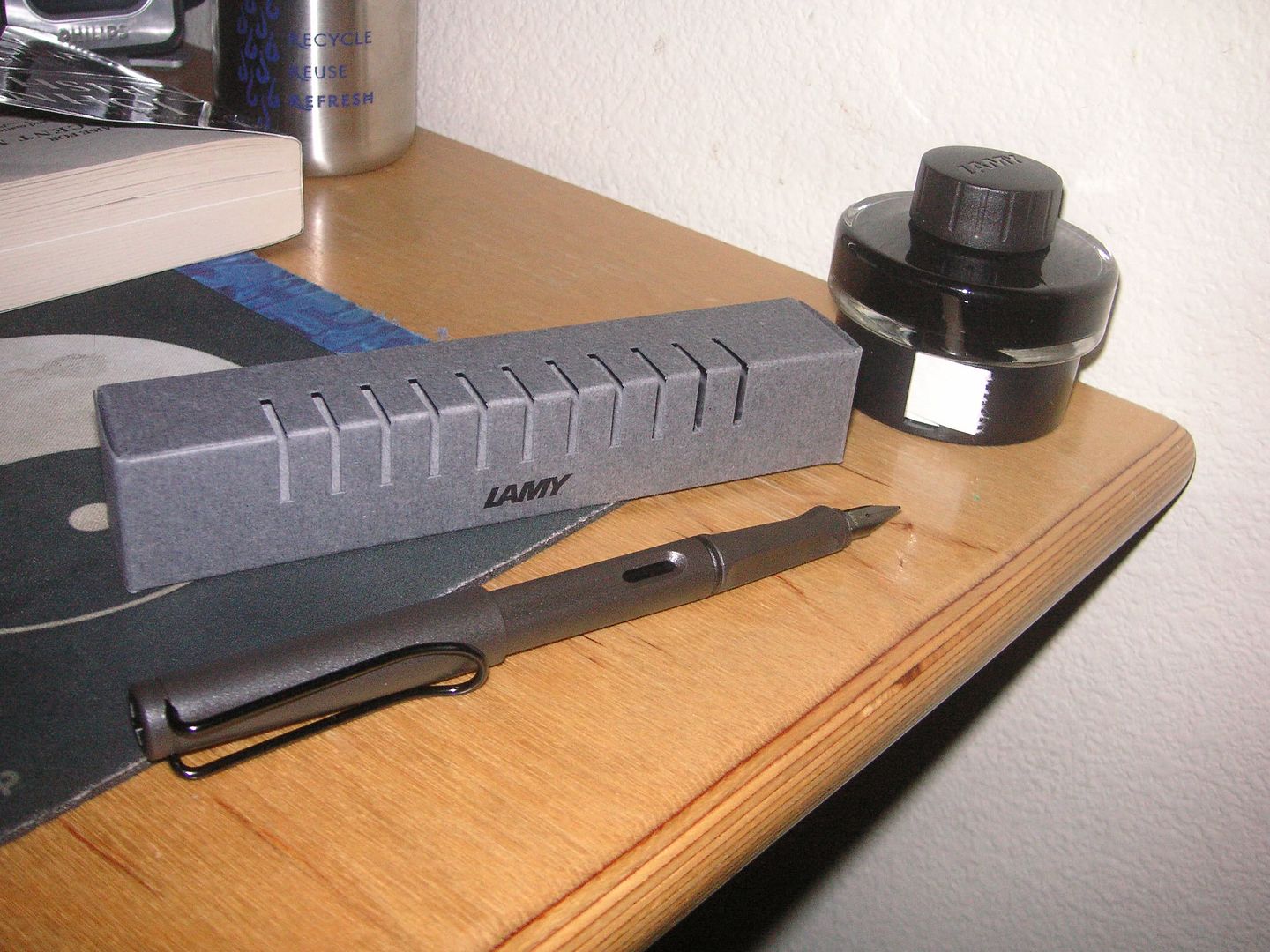 The ink was the cheapest in the store, and it was by the same company as the pen, so I couldn't resist. The included blotting paper is very convenient and effective.
It writes so nicely, and with the ink it never goes dry (not yet at least).